Welcome to Fall River Homeless Service Providers Coalition!
Homeless Services: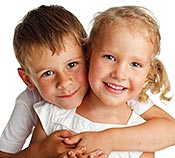 The Fall River HSPC seeks to provide quality of life to the formerly homeless and empower them to live as independently as possible.
The Fall River Homeless Service Providers Coalition's (HSPC) mission is to:

work towards eradicating homelessness in Fall River, MA
to improve access to mainstream resources
to assist in the transition from homelessness through the continuum of care
to provide supportive services
to help maintain housing
to prevent discharge of homeless people to the streets
and to employ a quality Homeless Management Information System (HMIS) that accurately tracks and counts the homeless.
If you or some you know is homeless or at risk for homelessness please contact us today.

October 2, 2014
Dear Director and others:
This is to inform you that the Department of Housing and Urban Development (HUD) has announced the Continuum of Care application for its competitive grants for housing and services for the homeless.
HUD has set aside approximately $40 million for funding for new Permanent Supportive Housing projects to serve the chronically homeless only and is based on CoC need.  In order to prioritize who receives new PSH funding, HUD has scored all CoCs as per the following chart:
| | |
| --- | --- |
| Need Level | Need Score |
| Extreme High Need | 60 points |
| High Relative Need | 45 points |
| Medium Relative Need | 30 points |
| Medium-Low Relative Need | 15 points |
| Low Relative Need | 0 points |
Fall River CoC ranks "High Relative Need" with 45 points; 76 other CoCs also have a "High Relative Need", and 83 have an "Extreme High Need" out of 415 total CoCs.
Please note, if you are a non-profit organization interested in providing Permanent Supportive Housing for the chronically homeless in the City of Fall River, please either contact me or go to https://www.hudexchange.info/homelessness-assistance/ to obtain a copy of the 2014 Continuum of Care Program Competition NOFA and for webinars pertaining to the NOFA.
Also, if you are interested in applying for the new PSH Bonus funds, please call me as soon as possible.  The application process is very short this year, and the project must be entered into e-snaps by October 17, 2014.
Sincerely,
 Mary D. Camara
Coordinator of Homeless Programs